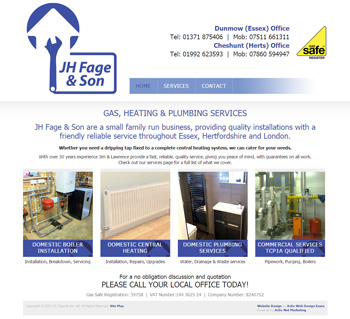 We launched a brand new website for JH Fage & Son today.
They provide a quality, professional, reliable service and were looking to work with web designers who provided the same qualities!
This is three page site which showcases the services they provide and allows customers to contact them easily.
Going forward we will be working with JH Fage to maintain and support their site.
www.jhfage.com
We love to work local businesses who need great websites and ongoing support – if you need assistance please get in touch today.
 Subscribe in a reader